0 items
Sale!
TOUGH SHIFT: Answers for Your Life Virtual Keynote
Give your team members, customers, members, vendors, colleagues, family, and friends not just an advantage for their work, but one for their lives.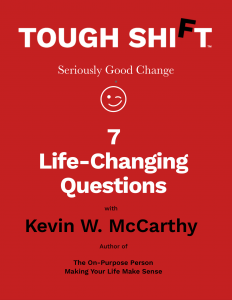 Invest in your meaningful relationships by offering the TOUGH SHIFT: Answers for Your Life virtual keynote address.
Your investment includes an online audience of up to 100 people. Each receives access to ONPURPOSE.me, the online tool for finding one's 2-word purpose. Included is Poured Wisdom, a 10-part email course to help each person be on-purpose — a $900 value. Use this product page to purchase this virtual keynote. A mutually acceptable date and time for presenting will be arranged. We'll handle the tech for you!
COVID-19 Special Discount of $500 is applied to the shopping cart price.