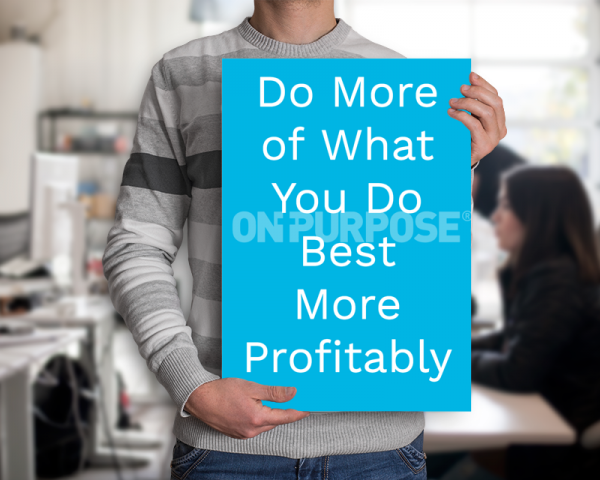 Business Consulting Services
You want results. How we get you to Do More of What You Do Best More Profitably is a combination of creativity and tried-and-true methods developed over decades of client work.
Our business consulting approach is summarized in the words on the photo above which are borrowed from The On-Purpose Business Person.
Since our formation in 1983 by Kevin W. McCarthy, On-Purpose Partners has been positioning corporate clients to be leaders in their chosen fields and markets. While each client engagement is unique, the proven On-Purpose Approach accrues efficiencies, economies of scale, people engagement, and effectiveness that translate into high multiple returns on investment from the results of our services.
Read case studies of specific client engagement at My Business On-Purpose.