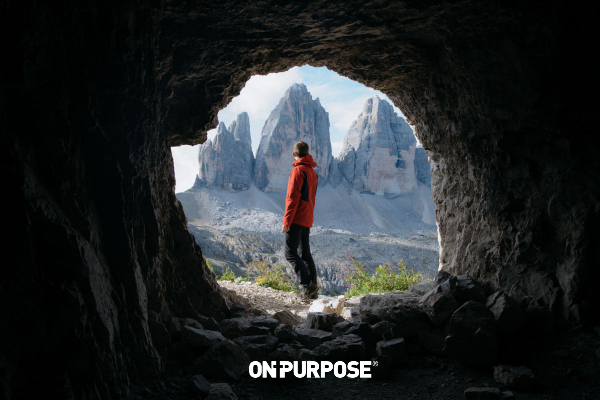 Whatever you're facing, don't go it alone!
A Life Coach is a person who is a means for transporting you from where you are to where you want to be. Life Coaching is a broad term inclusive of an inestimable variation of services. There are life coaches for almost any condition and every need imaginable. To name just a few, life coaches range from health to marital matters to self-worth to publishing to financial management to career to educational to sports to fitness training to divorce to retirement to whatever. How fortunate we are to have so many willing and talented people available to share their expertise and experiences! Choosing gets complicated.
Regardless of your current need, the bedrock of all life coaching ultimately rests upon having five answers to the following questions, which we call Life's Great Questions:
Who am I? (Identity)
Why am I here? (Purpose)
Where do I want to go? (Vision)
How do I do it? (Mission)
What's important? (Values)
My Life On-Purpose Coaching excels at helping you clarify your answers to the above foundational questions. Build your life on solid ground. With an On-Purpose foundation, you're more likely to produce a speedier and more successful transformation with more meaningful outcomes. Yes, it may feel like you're going slower at the start, but whatever time you "lose" in the beginning, you'll more than gain as you build momentum, direction, and confidence.
My Life On-Purpose Coaching helps you Be On-Purpose® and set or reset a more accurate trajectory for your life. You accomplish this by walking in the steps of "the man" from The On-Purpose Person with "The Professor"—an On-Purpose Professional. Through the process and relationship, you'll discover fresh understanding and exciting insights, plus grab a handful of practical take-aways such as:
Finding life clarity, vision, and direction
Setting and keeping priorities and missions
Increasing personal confidence
Defining core values
Learning to use and master tools for everyday growth
Overcoming fears and obstacles
Getting to better know the true you
Developing strategies and plans for creating the life you want
Writing (or refining) your 2-word purpose statement
Power Up your purpose with My Life On-Purpose Coaching.
What's My Purpose?
If you're just wanting to clarify your life purpose, then a 60-minute Refine My Purpose coaching session will suit you well. It includes ONPURPOSE.me plus the singular attention of an On-Purpose Professional asking you questions, listening, and guiding you to the most workable purpose statement.
Life Coaching Specialties
Our On-Purpose Professional Coaches have a variety of specialties. After helping you clarify your five answers, then we'll coach you or refer you to a coach who can best serve your specific need so you can be more on-purpose.
Health Coaching: Get to Your Healthier Place
Are you at your healthy weight? On-Purpose Health Partners has a team of coaches who meet you where you are without judgment to guide and support you into a healthier and realistic lifestyle.
Disclaimer: Coaching and Advisory services are not counseling or therapy. If you are struggling with mental illness, addiction, depression, suicidal thoughts, or other such challenges, seek the assistance of a professional counselor or therapist.