Did you know that On-Purpose Partners provides a free up-to-30-minute Well Being Assessment and follow-up coaching session to help you find your healthier place?


On the back cover of The On-Purpose Person, this question is asked: Are you filled, yet unfulfilled? Feelings of stress, overwhelm, and frustration in the midst of a basically good life is an all-too-common ailment of the modern age. You have options!
We're all somewhere. However, have you ever wondered, How do I get to a healthier place? For example, perhaps you are …
… the owner of a successful business. You make ample income and have fulfilling and meaningful work, but you work long hours with constant stress with too little relaxation and recreation. Your eating habits are poor so you inflict further burden on yourself by carrying an extra 20+ pounds around your waist. As a result of "weight lifting" all the time, your energy is low, especially once you get home. So your family relationships and outside interests suffer. The worry and stress keep you up or awaken you. Lack of sufficient sleep gives you a foggy brain. You're in a generally productive place, but the trajectory isn't sustainable for good health.

… healthy, but unhappy at work. You work isn't rewarding, but the pay and benefits are meeting other needs. To escape your on-the-job reality, you're deeply involved in other activity—volunteering, playing sports, exercising, worshiping—anything to avoid the drama and trauma of work. But your lifestyle, family, and outside work adventures depend upon your job. In short, you're comfortably captive in a place by gold-plated handcuffs.
… resigned to being overweight. You've tried everything. You hold down a job but your weight holds you down from promotions and greater opportunity. It is getting harder to enjoy the little things in life—like sitting in a movie theater or airline seat, dancing, taking a walk, or shopping for good-looking clothes. Your wedding band is choking your finger and you hold your breath to tie your shoes or you've gone to slip-on only. You don't want to hear about another diet or exercise plan. In short, you're in a place where you've lost hope.
Where Do You Start to Find Your Healthier Place?

Start with a free up-to-30-minute Well Being Assessment and follow-up coaching session with a health coach. Use the form below to reach us.
You'll fill out a simple 2-minute Well Being Assessment tool that looks at your Body, Mind (and Spirit), and Finances—the top 3 stress-inducing areas. Create the on-purpose life you want by being healthier.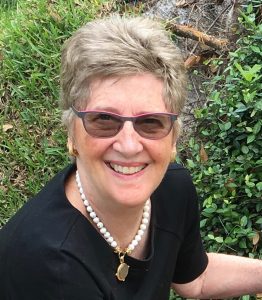 Why We Offer Health Coaching
Have you found yourself saying "Something has to change" but you don't know what or what you've been doing hasn't been getting the results you want Health is one area where we possess a great deal of control, but we often feel like we're out of control. There is a better way!
That was Kevin W. McCarthy. Like many busy business owners, speakers, and authors who travel, Kevin had packed on the pounds over his business career. In late March of 2008, Dr. Wayne Scott Andersen, aka Dr. A., booked Kevin (sight-unseen) as the national convention keynote speaker for 850 health coaches. Knowing that he would be on stage in mid-July, Kevin enrolled in the Optavia program with Lori Andersen, his health coach. To the right, you can see what a difference that decision made in his appearance.
More importantly, ten years later including some ups and downs, Kevin hasn't found most of the weight he lost! Along the way, he developed a healthier lifestyle in body, mind, and spirit. He lives a healthier lifestyle … most of the time!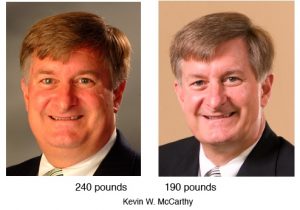 In fact, Kevin CAN'T NOT share the joy and ease he's found in being healthy. As a result, wellness lifestyle coaching is part of the On-Purpose offerings to clients. To date, On-Purpose Health Partners teamed with Optavia and Dr. A, have helped thousands of clients create healthier lifestyles and be more on-purpose.
Corporate Wellness Programs
Please contact us to discuss your aspirations. Within our team of health coaches, we have corporate wellness directors, medical professionals, physical therapists, counselors, personal trainers, professional speakers, running and triathlon coaches, and much more.
About
On-Purpose Health Partners is a select, highly experienced team of COPE Certified Health Coaches who are ready to guide and support you as you consider and enter into your journey to a healthier place. Judith McCarthy, MBA and COPE Certified Health Coach, heads a team of over 100 health coaches across the USA. She is Kevin's wife and they work together with clients and the coaching team.
For clients seeking a specific weight-loss and maintenance program, we advocate the Optavia program because it is simple to do, fits into a busy schedule, uses healthy meal replacements and regular food, and is affordable for the average working American. (Currently, it is only available in the USA. If you live outside of the USA, then we're still available to coach you.)
The bottom line: We're here free of judgment and shame to help you get to your healthier place. Reach out and let's talk.