Description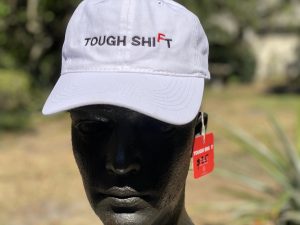 "It's just a TOUGH SHIFT!"
Remember those words. Say them to yourself when you're disheartened, discouraged, or depressed. A shift implies a process with a beginning, middle, and end. When you're in the start or midst of your TOUGH SHIFT, gain strength and hope knowing that you will get through it and to a better place.
Wear your optimism! A tough shift doesn't define you. In fact, you've decided that regardless of how difficult or bleak your situation is, you're defining it! Use your superpower wisely.
TOUGH SHIFT™ is a good-humored message to remind you that no matter what you're going through — this too shall pass. Wearing your TOUGH SHIFT hat is sure to get you double takes, some laughs, and comments. Use these opportunities to thank the person for reminding you that your personal growth and improvement are at work. Better times are ahead for you.
What might initially seem vulgar is actually a virtue being exercised. Dealing with challenging times whether it is health, job, marriage, friendship, finances, or a myriad of other difficulties, you're boldly committed to calling it what it is: "It's just a TOUGH SHIFT!"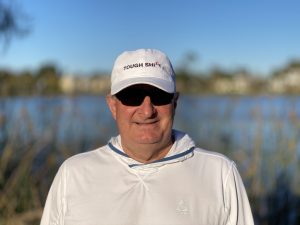 Who knows, you might just be an encouragement for the person asking you. Spread the news about TOUGH SHIFT!