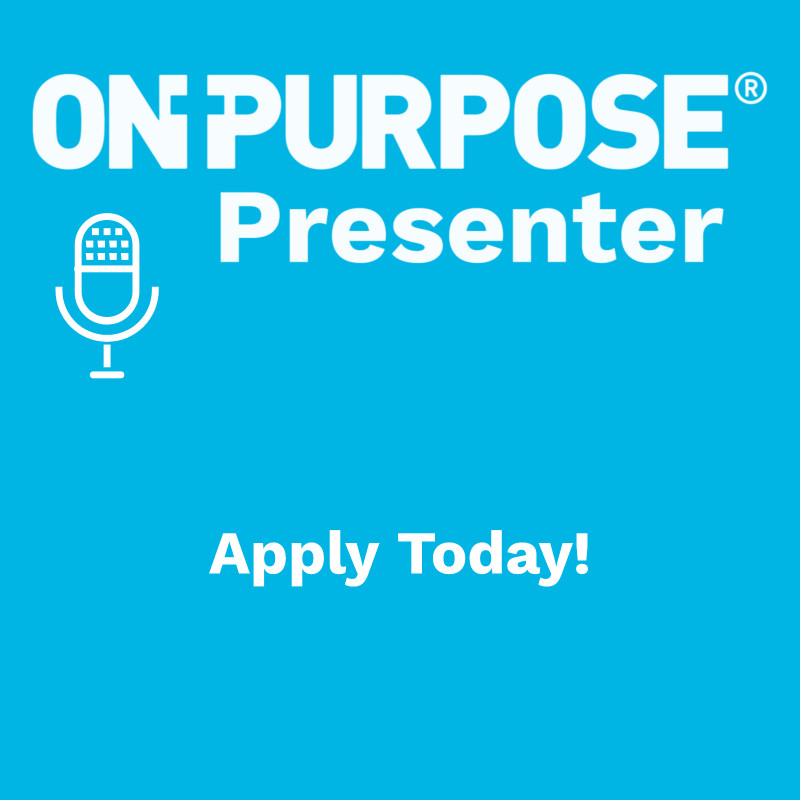 Thank you for your interest in becoming an On-Purpose Presenter.
Please complete the form below. Once submitted, you'll immediately receive an acknowledgment on this submission page.
We'll typically review your submission within one business day.
Next, we'll follow up within two business days regarding next steps which likely includes an interview to assess mutual fit.