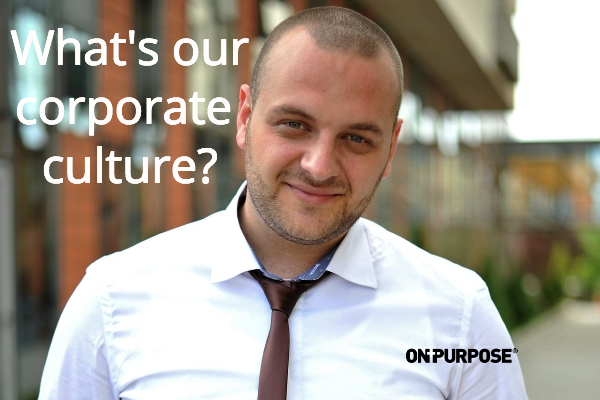 "What's our corporate culture?"
When these words are voiced by your team members, then your business or organization is invariably in or headed for decline. Trouble is afoot. Hoping it will get better or denying it will only make it get worse—even faster. Action is needed now!
The price of this readily avoidable adversity is much more than the downward slope in sales and profits—it's the forfeiture of opportunity gain found with a vibrant and engaged team. This double-loss ripples through every line item of the balance sheet and income statement.
Invest a minute to quantify your bottom-line costs of an ill-defined corporate culture. Take into account the lost sales, increasing costs, higher people turnover, increased legal exposure, more remake work, safety issues, brand and reputation erosion, and more. Next, take your calculated number and double it, triple it, or more. That's your needless missed opportunity loss!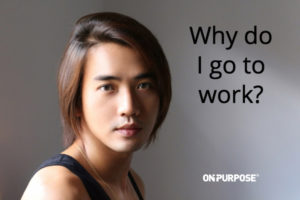 What's really being asked:
Who are we?
What do we stand for?
Does my work matter?
Why do I go to work?
Questions like these are leading indicators that the team is confused or in chaos. Being unsure and unable to be self-directed translates into them playing small and unnecessarily risk-averse. This quiet consternation squelches initiative and innovation. The rare brave will put voice to their concerns. The silent many, however, are job searching for a workplace with sincere answers to their real doubts. The remaining people pull a paycheck, don't make waves, and don't care—apathy is not the emotional building block for any organization.
In short, they're looking for leadership and direction. If that's in your job description, then you're not doing your job. Sooner or later, both your organization and you will pay the price for this dereliction of duty.
Instead, tap into the latent power and potential found when the purpose of the person and the purpose of the organization are meaningfully aligned and supported. Culture provides a unique strategic advantage to engage team members in meaningful work and contribution. Why not put it to work?
On-Purpose Partners provides strategic guidance, consulting, and training services for corporate clients seeking a more accelerated and accurate integration of team culture and business performance improvement. We help clients clarify and codify their culture so everyone profits. We work with leaders to:
Survey and define the existing culture.
Decide what's working and what isn't. Create the strategic blueprints for transitioning to the desired culture and outcomes.
Seed, weed, and nourish the desired culture by campaigning and training.
Review and refine.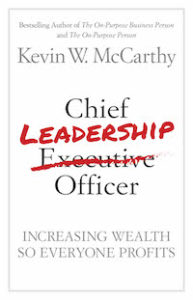 Culture is a leadership competency. Traditionally, CEOs have neglected to adequately address culture and disadvantaged their firms. Corporate cultural enrichment is a needed core competency.
Chief Leadership Officer: Increasing Wealth So Everyone Profits includes The CLO Integrity Map that can be used for systematically defining and developing your organizational culture.