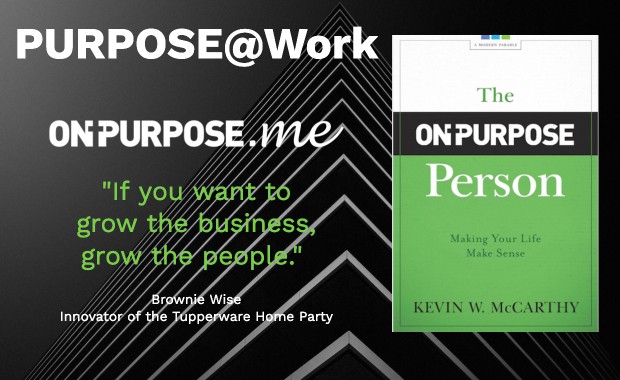 Why wouldn't you want every team member to know their purpose in life?
Life and work are inextricably entwined. A person whose life is meaningful brings their purpose to their workplace. They're more likely to be a better team player who is engaged, energized, and resilient when faced with change. Purpose is the secret spice to your job satisfaction recipe.
PURPOSE@Work is a $24 value per person selling at $15 per person. Included in the package is:
Use of ONPURPOSE.me, an ingeniously fast, forever meaningful tool guiding each person to find their purpose in life. ($9 value per person)
Practical application of one's purpose to one's life via the softcover edition of The On-Purpose Person, Making Your Life Make Sense. ($15 value per person)
Introductory video to inspire your team to dig into their Purpose@Work package ($500 value). Customized videos are also available for an additional fee.
Order One PURPOSE@Work Package per Team Member!
---