Description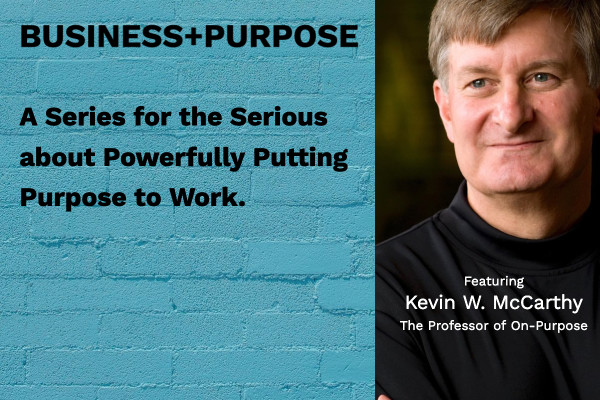 BUSINESS+PURPOSE is an on-going series for the serious about powerfully putting purpose to work. It is especially relevant to big-thinking entrepreneurs, business owners, leaders, and executives who value people and profit.
Join Kevin W. McCarthy as our guest for the zoom recording for each episode in the series as it is produced. Registration for the live series is free.
Access to the BUSINESS + PURPOSE recorded Episodes is on a paid subscription basis only.