Does purpose matter to your training effectiveness and learner outcomes? If so, then integrating the ONPURPOSE.me module into your training program will power up your audiences with the raw energy of purpose.
---
TIP: If you haven't yet found your 2-word purpose using the ONPURPOSE.me online Tool, then do that before reading any further. It only makes sense to experience the Tool before you consider licensing it!
---
On-Purpose® is the clearest explanation and cleanest way to find your purpose in life on the planet. By licensing the ONPURPOSE.me module, you're entrusted with this pinnacle On-Purpose® product and process into your training program. It adds decades of proven content and credibility to your purpose-reliant training objectives.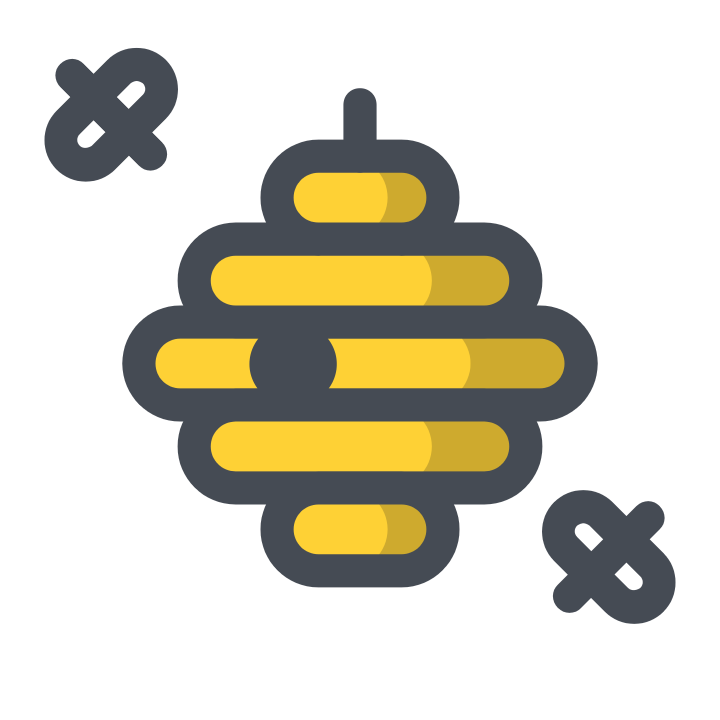 Within minutes of introducing ONPURPOSE.me, your participants will have their 2-word purpose. Listen, because they'll be buzzing with excitement. The opt-in ten Poured Wisdom email micro-lessons provide valuable follow-up to help them "Be On-Purpose!" Your training just got stickier, more powerful, and even more valuable.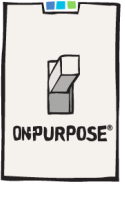 ONPURPOSE.me delivers on its promise. Each person taps on their smartphone to find their 2-word purpose in life in less than 4 minutes.
No more vagueness or settling for a "sense of purpose." Each person walks away from your program actually knowing their 2-word purpose and an understanding of Purpose, Vision, Missions, and Values — the language of leadership and strategy.
Purpose doesn't get more clear-cut and specific than a 2-word purpose and the On-Purpose® Approach. Knowing one's purpose is a joyfully stunning revelation that's forever meaningful and life transforming. And you are a part of delivering that kind of influence.
Purpose is the bedrock for building a more fulfilling, powerful, and peaceful life, especially when compared to living mindlessly or worse — meaninglessly. Knowing one's life purpose elevates the trajectory for every aspect of one's life and work.
You will be an agent of positive transformation. ONPURPOSE.me gently blows open the doors to one's On-Purpose Possibilities. This is forever life altering! For your part in bringing purpose to their lives, you will be an enduring difference-maker. What could be more rewarding?
---
Licensed to Improve, On-Purpose!
ONPURPOSE.me is on the leading edge of the "purpose conversation." This rapid online tool reveals a person's purpose faster, more accurately, and more enjoyably than any other method. As an On-Purpose Presenter, you're a steward who guides each person through the profound process of discovering the words written on their heart — finding their true inner self or purpose. ONPURPOSE.me jump-starts the revelation and produces a deep connection to one's authentic self. Predictable personal leadership improvement begins.
No more posing and pretending or "faking it 'til you're making it." True identity can more boldly, authentically, and intentionally emerge. This "powering up" process energizes inner confidence and intrinsic motivation. That's why On-Purpose is the difference in people who make a difference.™
As a Licensed On-Purpose Presenter, You Help People Find Their Purpose and Much More.
ONPURPOSE.me, the tool that helped you find your purpose in just 2 words, likely attracted you to explore a license. You're just getting started!

On-Purpose® will keep you on the path to personal growth and development for the rest of your life. As a Licensee, you're associating with the tried-and-true On-Purpose approach, best-selling books, and Kevin W. McCarthy. As a Licensee, you play a meaning part in people's lives because you help them transition from searching for their purpose to knowing it. In every facet of their life and work, they stand on the most solid ground possible to build their most authentic life with excellence. You are their "turnaround" that helped them set a true trajectory. As thrilling as it is for them to find their purpose, it is just as thrilling to be a part of watching your purpose come to life.
As a Licensee You Gain:
Non-exclusive, limited annual licensing to commercially integrate and resell the ONPURPOSE.me module as a part of your existing training or as a stand-alone presentation or keynote.
Rapid access to the On-Purpose Presenter exclusive online event version of the ONPURPOSE.me Tool. Your audience members bypass the lengthier retail registration process that requires a credit card. Enter a code, name, and email and they're into the Tool.
Access to On-Purpose Presenter only training/coaching pages with additional On-Purpose® resources, ideas, and insights to integrate into and market ONPURPOSE.me for your program.
Invitations to periodic live video conference discussions and trainings with peer On-Purpose Presenters. These are facilitated by On-Purpose Professionals and/or Kevin W. McCarthy. The interactive agenda includes a brief training and an open Q&A plus:

Helping with curriculum design ideas and integration.
Sharing stories of lives improved thanks to being on-purpose.
Meeting and interacting with a diverse peer group of On-Purpose Presenters.

Access to MyLife-OnPurpose.com annual membership and courses for your additional self-study training.
30% discount pricing to ONPURPOSE.me Uses.
Scripting for presenting ONPURPOSE.me.
Customizable PowerPoint slides and light scripting for pre, post, and during use of the ONPURPOSE.me module.
Ideas for integrating ONPURPOSE.me into your specialty (scroll down to learn more).
Become an On-Purpose Presenter
by clicking on the "Apply Now" button below
and completing the initial inquiry form.
Have a Specific Training Interest? Explore Here.
The topics listed below are just some of the specialties where the ONPURPOSE.me module can improve learner outcomes. Allow us to prime the pump of your imagination by connecting a few of the dots for what's possible within your area of expertise or specialty.
For each topic below you'll find a summary for how ONPURPOSE.me may power up your training. This is not intended to be a definitive guide but a springboard to ideas. Included are suggestions for tailoring the Tool to your audience and curriculum needs.
Regardless of your topic or specialty, a person better prepared to lead his or her life is invariably more likely to produce a better result.
Recognizing that many use "Purpose Driven" in their marketing, please read the following to be sure On-Purpose is right for you.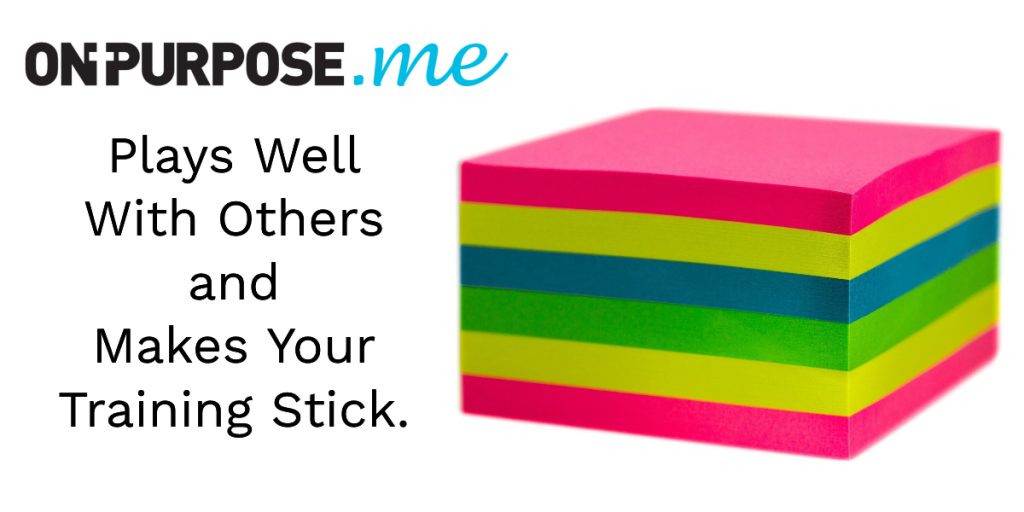 Don't see your specific interest or specialty listed above? No problem! Purpose is so foundational to life and work fulfillment that this list could be endless. Let's explore what's possible in your area of passion. Imagination is the only limitation for meaningfully connecting the dots.
The ONPURPOSE.me module:
Provides each person with an advantage over their former without-a-purpose self.
Powers up your program with a 2-word purpose so it is more sticky and produces better training outcomes.
Adapts to many learning settings, industries, and organizations.
Fits into a variety of delivery modalities, such as training, facilitation, keynote speaking, breakout sessions, coaching, counseling, classrooms, lecture halls, webinars, and more.
Become an On-Purpose Presenter
by clicking on the "Apply Now" button below
and completing the initial inquiry form.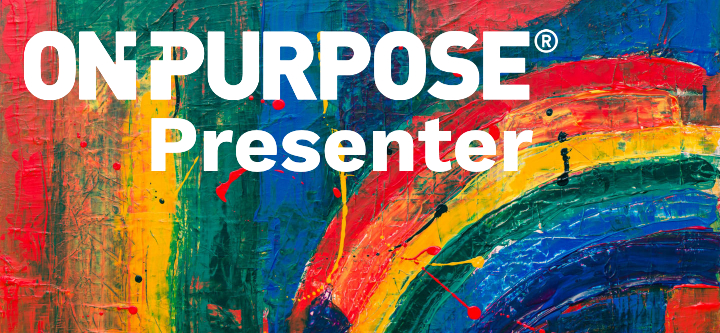 Investment (introductory tuition): The full launch tuition including the annual license is $2,497 $1,497 — save $1,000! Be a part of fashioning ONPURPOSE.me for future On-Purpose Presenters while you learn to serve your target audience needs. This investment includes your $497 annual renewal (current price). You'll also save 30% on ONPURPOSE.me per-use on current retail pricing. This fee is not due until you have applied and been accepted into the On-Purpose Presenter licensing program.
Annual License: The License is provided in advance for you to review. Basically, you have a limited use, non-exclusive, non-transferable license tied to you as a person. You may include the ONPURPOSE.me module in your training program or use as a stand-alone training. This is a narrow license and not full access to all On-Purpose intellectual property. You agree to train or coach within the limitations of the License. You will protect On-Purpose® and ONPURPOSE.me intellectual property from abuse or misuse. Upon acceptance, a written and fully executed License is required along with payment for an annual license. Renewal is subject to review.
As part of your On-Purpose Presenter license, you gain exclusive access to training materials (scripts, PowerPoint slides, sample presentation, and more) for use of ONPURPOSE.me.
Next Cohort Coming Soon
Submit your application

No deposit is required
Follow-up interview will be scheduled

Cohort training to be determined based on need